Over this last week I have spent some time pondering Jesus words at the end of Luke 9:
57As they were going along the road, someone said to him, "I will follow you wherever you go." 58And Jesus said to him, "Foxes have holes, and birds of the air have nests, but the Son of Man has nowhere to lay his head."59To another he said, "Follow me." But he said, "Lord, let me first go and bury my father." 60And Jesus said to him, "Leave the dead to bury their own dead. But as for you, go and proclaim the kingdom of God."61Yet another said, "I will follow you, Lord, but let me first say farewell to those at my home." 62Jesus said to him, "No one who puts his hand to the plow and looks back is fit for the kingdom of God."
The last two verses really hit me. As we move forward in this journey of launching a movement there is the constant struggle to compare and contrast with others. There is also the struggle to look at what you left behind and wonder if you really should have made this decision. Jesus says, "No one who puts his hand to the plow and looks back is fit for the kingdom of God." And those words haunt me.
Jesus sales pitch to these would be disciples is not what you would want out of the greeter at your worship building. "You can come on in, but if you do you'll probably be homeless." What an awful sales pitch!
I wonder about this as I look around and see how we, the Church, have moved so far from the radical minimum standards of Jesus. We attract people to our worship services through gimmicks and games. We use car shows and carnival rides. We tell people how great their lives will be with Jesus in them.
You know what? Jesus says our lives will be hard as his disciples. They won't get easier, they'll get tougher. They'll get tougher because we have been invited to something larger than ourselves. We have a mission and a purpose. This mission must become our focus.
Jesus sales pitch in a nutshell: you'll most likely be homeless, your family responsibilities need to come second to your commitment to me, and your friendships are secondary to me too. What matters most is our primary relationship with Jesus as his disciple. This is tough to swallow.
Yet, we have a mission: make disciples of all nations. This mission requires all of who we are and then some. It requires us to walk in faith and faith is a looking ahead to the next step, the next moment.
Jesus sales pitch is terrible. But it is honest.
And it haunts me…
Earlier this week I wrote a piece for the Antioch Movement website entitled, "What Is A Missional Community?" The purpose was to bring clarity to why we use words like "missional community" and "worshiping community".
One of the important conversations that pushed back against this concept was in relation to "holy space". Does a building matter? Is there holy ground? What about the Temple?
This is a really important question and I want to be very, very clear: Space matters. Place matters.
This summer I had the opportunity to visit St Stephen's Basilica in Budapest, Hungary. It was overwhelmingly beautiful. I was left in awe of our Creator God. As I wandered around the basilica I desired to worship. From the stained glass windows to the art and the tall ceilings, everything in that place was designed to draw you into worship.
Space matters.
I grew up attending a worshiping community that meets in a historic building. I love hearing the pipe organ boom out the Doxology and Glori Patri. You can feel it in your chest. That building was designed to bring you to a posture of worship.
There is holy ground. Buildings, houses, bushes in the desert can all be holy ground set apart for the purpose of worship. Mundane places set apart for a glorious purpose.
With all of that being said, these places and spaces are not "church". They are chapels, basilicas, and cathedrals but they are not church. The Church is the people of God. Nothing more, nothing less. We must hold on to this theological truth as a proper understanding of it helps us to understand our very identities as followers of Jesus.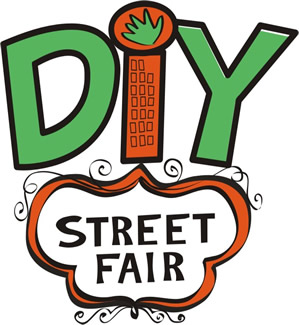 We are very happy to hear that DIY Street Fair has announced that the fair is back on for 2014! Crafters, you can get your application in now on the new DIY Street Fair site.
Note: This was originally published over at the Antioch Movement website. It is cross published here for the purposes of reaching a broader audience.
Over the last two or three months there has been one question that continues to come up:
"What is a missional community?"
The reason I get asked this is because we call our Sunday gathering "Missional Community" and not "church". This fall we will be launching our "Worshiping Community" and the questions will come. As much as the question is, "What is a missional community?" it is just as much, "Why aren't you calling your gathering church?"
I want to try and answer this as fully as I can. To begin let me lay out two premises that we have: (1) words have meaning and (2) words create culture.
The words we use matter. They shape what we do and impact who we are. We are at the beginning of our journey at the Antioch Movement. This means that everything we do builds and shapes our culture. We desperately want to be a church planting movement. This means that we want everyone who is in our community to see themselves as movement launchers. We need them to know that within them is the DNA to launch a Jesus movement wherever they are. Everything we do has that end in mind. All of our words matter and shape the way we think about our calling and mission.
Over the last year I have been wrestling with a simple question: "What is 'The Church'?" It is simple in the sense that it is four words long. That's where the simplicity ends, unless you spend time in the Scriptures. In the Scriptures, The Church is the bride of Christ, the family of God, the branches on the vine, the ekklesia. The Church is the people of God. What the church is not, is a building or a time of worship. 
We hear "I am going to church today" or some variation often. If we rightly understand that the Church is the people who God has called to himself then this kind of speaking makes very little sense. It would be as if I woke up and declared, "Today I am going to Dan Rose". I am Dan Rose, it makes no sense for me to say that. Why then do we speak of the Church this way?
When we call our worship gatherings or buildings "church" we are disconnecting them from who we are. Church is not a place we go or a thing we do, if we follow Jesus, it is who we are. When we disconnect "church" from our identity we are effectively stating that our faith is something that only matters at a specific place during a specific time.
Now, back to the question. What is a missional community? It is the kind of community that the Church practices. When we gather in community (in a chapel, sanctuary, home, field, pub, etc…) and we are the Church, then we are engaging in missional community. As the church, we have been mandated with a mission to make disciples of all nations. It is the purpose of our community. The Church gathers to do mission it does not gather to do Church. The Church gathers to do worship it does not gather to do Church.
Some will say, "But the word church carries all these meanings in our time. It's too difficult to change that." Yes, it's hard. Yes, there is much confusion surrounding the word "church". However, if more and more of us can begin to bring clarity to what we are doing and saying, then the word can be recaptured to refer to our identity as the people of God. In most of areas of theology we work very hard to be clear. Why not in this area?
We use words like "missional community" and "worshiping community" because they most accurately describe what it is we are doing when we gather. The Church needs to recapture the reality that "Church" is who we are not what we do.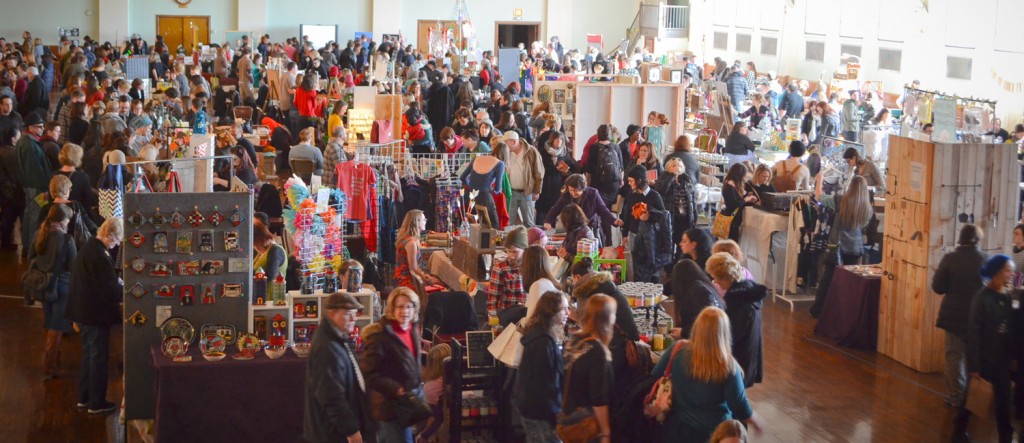 Applications are now open for the 9th Annual Detroit Urban Craft Fair! This year's DUCF will be on December 6th & 7th at the historic Masonic Temple in Detroit, and we are looking for all kinds of indie crafters, makers and craft food sellers to be part of Michigan's largest and longest running indie craft fair.
Apply online after reading our FAQs, and make sure to get your application in by September 25th at midnight.
Welcome to the new Handmade Detroit site!
It's been a few years since we did a design update (5, actually, whoa.), and we are really excited for this one!  We have kept all the important features you've come to see on our site, but now with an updated, image-dominant design. We love it!
Stay tuned to this and the DUCF site for all our DUCF announcements (applications are going live on August 1st)!  You can sign up for our email list to be the first to know what's going on here.
Whether you've been with us since our beginnings in 2006, or just joining us, we are glad to have you!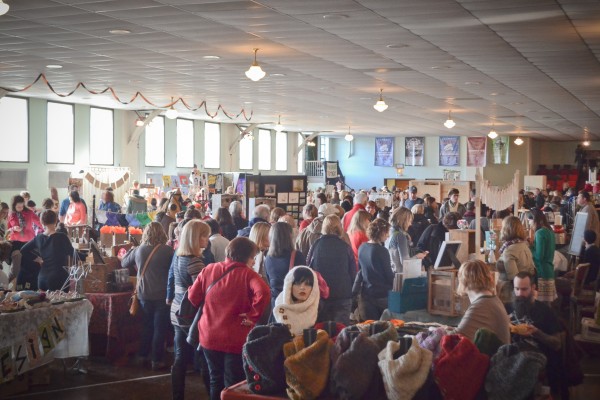 We've been getting a lot of inquiry about this year's Detroit Urban Craft Fair! The 9th Annual DUCF will be held Saturday, December 6th and Sunday, December 7th at the Masonic Temple in Detroit.  We will again feature over 100 makers, and applications will go live August 1st!
Stay tuned to this site, or sign up for our mailing list at the bottom of this page for updates when apps go live.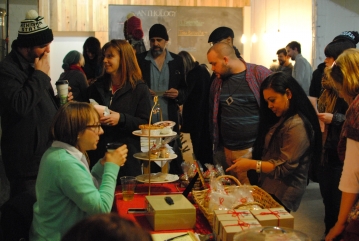 From Ponyride:
We are participating in the Detroit Love celebration and will be hosting a summer makers market during Corktown day on July 19th. We will be looking for all Detroit crafters, including foodies, to join us for the celebrations only "shopping" event.

This is the only shopping event during Detroit's 313th birthday celebration and we are want Detroit's makers to join us.
Can't wait to shop and celebrate!
For more info, and to apply for the show visit the application page
For more information about Detroit Love, visit Forward Arts Detroit
For more information about Ponyride, visit Ponyride.org
*This event is not affiliated with Handmade Detroit, Please contact the folks in charge via the links above with any questions you may have.
https://www.youtube.com/watch?v=HaTgKLym0Dg
President Obama has declared June 18th, 2014 as the National Day of Making, and the White House is hosting it's first ever Maker Faire today to celebrate! How are you celebrating today?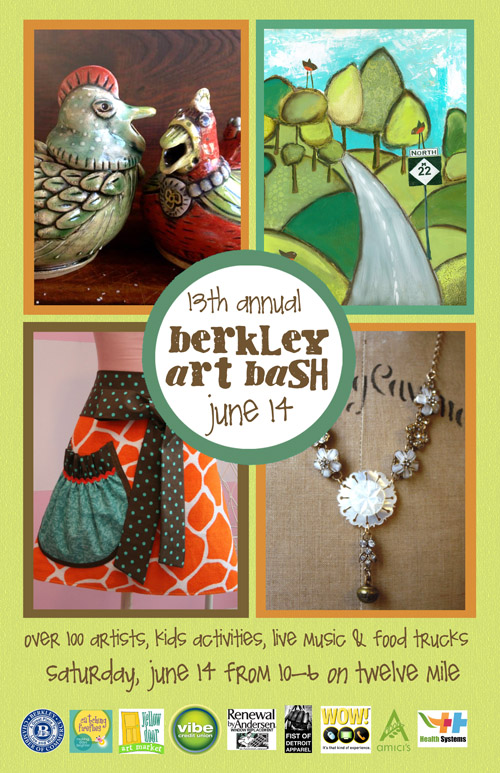 The Berkley Art Bash is back again tomorrow, and we are excited to see lots of our local favs will be there! Check out the full list of vendors here, and make it a family day - there will be food trucks, live music, and even inflatable and crafty fun for kids.
*This event is not affiliated with Handmade Detroit, Please contact the folks at
Berkley Art Bash
with any questions you may have.