Hosted by Handmade Toledo, Maker's Mart is this Saturday (April 19th) and will have 45+ handmade sellers from all over the Midwest to shop. Local food trucks, coffee and crafty make & takes will all be there to help you celebrate 419 day in Toledo, with just $1 admission. To see everything going on on Toledo's 419 day, check out http://celebrate419.com/. Read more about Maker's Mart on their Facebook event page or on the Handmade Toledo website.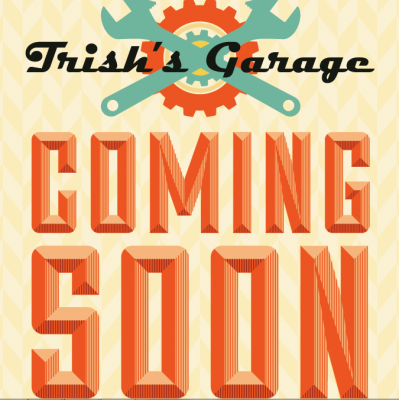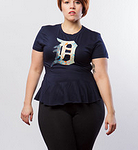 Trish's Garage, a store offering reconstructed clothing and handmade gifts, is popping up in downtown Detroit at 1249 Woodward Ave. From April 7th- May 30th.
Shop owner, personal stylist, and sewer extraordinaire Ebony makes fun peplum shirts for ladies out of men's T shirts and recycled denim, and also carries handmade and locally made goods from FireBrand Candle, Trice Clark Brand, Salikas Jewels, Good Cakes and Bakes, Detroit Wall Paper Co, Voigt's Soda House, and Reware Vintage in the shop.
Trish's Garage opens on April 7th, with a Grand Opening party on April 11th. More information and RSVP to the Grand Opening on the Facebook event page, and check out Ebony's clothing on the Trish's Garage website.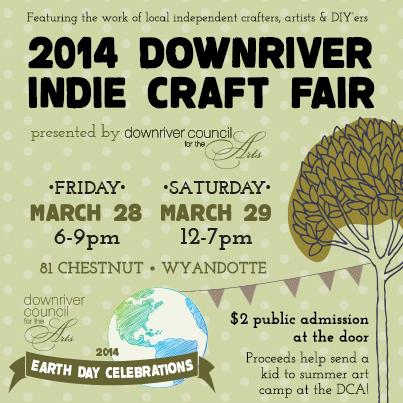 The Downriver Council for the Arts is debuting the Downriver Indie Craft Fair this weekend - Friday, March 28, 2014 6-9 pm, and
Saturday, March 29, 2014 12-7 pm at the DCA building at 81 Chestnut in Wyandotte. All three floors of the building, including a theater and two galleries will also be open to shoppers during the fair, and there are 40+ indie crafters and artists to check out. Admission is $2 and proceeds help send a kid to summer art camp at the Downriver Council for the Arts. It also happens to be Wyandotte Restaurant Week through the weekend, so you can make a whole day of it with your family or a date! Look out for Handmade Detroit's Carey (Glass Action) and Bethany (Reware Vintage) and say hello!
For more information and features on the selling crafters, check out the Facebook event page.