ABC 15 Arizona | (Video News Report) | – –
"FULL: Khizr Khan son was 1 of 14 American Muslims who died serving – Democratic National Convention

Khizr Khan's son, Humayun S. M. Khan was a University of Virginia graduate and enlisted in the U.S. Army. Khan was one of 14 American Muslims who died serving the United States in the ten years after the September 11, 2001 terrorist attacks."
Khizr Khan son was 1 of 14 American Muslims who died serving – Democratic National Convention
Adam Barnett/ Thomas Frank | ( OpenDemocracy ) | – –
By Juan Cole | (Informed Comment) | – –
The leftist Beirut newspaper al-Safir comments scathingly on the name-change of the Syrian al-Qaeda affiliate, the Nusra Front led by Abu Muhammad al-Julani, to the Syria Conquest Front.
Here are some reasons that the name change isn't going to work:
1. Al-Julani got permission from 9/11 mastermind Ayman al-Zawahiri, the leader of old al-Qaeda, to sever public ties with him because, you know, being in a command line to al-Qaeda was a PR problem for the Syrian guerrilla opposition to the Syrian regime. But if you have to get permission from al-Qaeda to change your name, then guess what? You're still al-Qaeda.
2. In the announcement of the name change, as al-Safir points out, there was no explicit renunciation of the ties between al-Julani and al-Qaeda or of the pledge of fealty al-Julani gave al-Zawahiri. (Or I might add, any apology for having hooked up with al-Qaeda, ). He just said that a new organization has been formed that has no relations with any foreign quarter.
3. The new name is Front for the Conquest of Greater Syria. Conquest has a bad ring to it. I don't think Syria needs to be conquered by these seedy-looking guys (and the name implies he wants Lebanon and Jordan and Israel/Palestine, too). The Huns conquered Rome. The Mongols conquered Iran. Tojo conquered the Philippines. Maybe if they had been a liberation front or a member of one it might have a less unsavory ring. As it is, it is still obvious that they want to impose their hyper-fundamentalist ideology at the point of a gun on Syrian women, Alawis, Kurds, Druze, secular Sunnis, etc. etc.
4. Al-Safir says that the attempted image change comes way too late. The Nusra Front was asked by former CIA head David Petraeus to ditch al-Qaeda and join the coalition against Daesh (ISIS, ISIL), but it didn't. As a result, it lost most international support and contributed to a loss of support for its allies. Now, the strategic and tactical situation in Syria has completely changed, since Russia began bombing last fall. Al-Qaeda and its allies have lost enormous ground in the meantime, and now even East Aleppo has been surrounded.
5. Nobody will believe you if you look like this: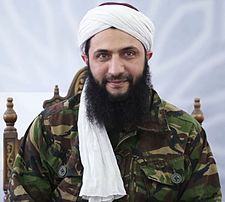 h/t Wikipedia.
You might be thinking the switch from a black to a white turban would do the trick. But you forgot this one: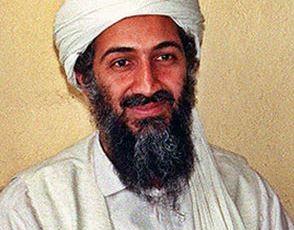 h/t Wikipedia
TeleSur | – –
Erdogan's political purge following the failed coup keeps on going, with the net ever widening.
Turkey is shutting down over 100 media outlets and is purging over 1,000 military personnel, it was announced Wednesday as President Tayyip Erdogan's government continues to tighten its grip on power after a failed military coup on July 15.
In all, 131 media outlets have been shut down including television stations, newspapers and magazines. Earlier this week, the government began detaining journalists, with around 90 reporters ordered to be detained.
Nearly 50 journalists from the opposition Zaman newspaper have been issued detention orders. Zaman was shut down in March for its alleged links to the Gulenist movement, which the Erdogan administration is blaming for the attempted coup.
The military has so far dishonorably discharged 1,684 of its personnel for their alleged role in the failed coup, a government official said, according to CNN Turk. Of those discharged, 149 were either generals or admirals. Al Jazeera Turk reported that Erdogan also aims to shut down all of Turkey's military schools.
Erdogan last week ordered the shutdown of thousands of institutions, including schools, universities and trade unions. A presidential decree ordered a state of emergency following the failed coup.
Under the state of emergency, people can be detained for up to one month without charge, which has raised concerns among human rights groups. Many are saying that Erdogan is going too far in his quest to purge the country of anti-government elements.
"The wholesale and arbitrary nature of the attacks on the Turkish media in the past week seems to reflect a desire to exact revenge and bring them into line. It is time the authorities put a stop to this," said Reporters Without Borders.
The Turkish Interior Minister Efkana Ala has said that more than 15,000 people have been detained since the failed coup, with 8,113 people formally arrested and awaiting trial. The attempted coup left at least 265 dead and around 2,000 injured.
Via TeleSur
—–
Related video added by Juan Cole:
Euronews: "Turkey closes 130 media outlets, sacks scores of generals as post-coup purge deepens"
Growing up in Detroit was a badge of pride for Sonya S. Mays.
Not only did she feel nurtured and supported, she was gratified to call herself the product of a predominantly black community in the 1980s and early 1990s.
"I grew up in a rich, warm, loving, incredibly nurturing environment, and I don't just mean at home," says Mays. "I'm a public school kid. All my teachers were black."
"I didn't understand that I was a 'minority,'" she adds. "Growing up here, I thought it was a gift. When I left I didn't have this chip on my shoulder about what I could and couldn't do."
As CEO of the Develop Detroit housing revitalization organization, Mays is equally passionate about contributing to future residents' sense of empowerment. By creating greater equity through affordable living, Develop Detroit plans a role for itself in making the community sustainable for long-time residents and their families.
"For me, as a black person, this was a great place to grow, and it breaks my heart that I don't know if some of the younger generation is getting that same gift," she says.
While the organization won't have a racial focus, Mays says Develop Detroit will join efforts already underway to ensure Detroiters in long-established neighborhoods maintain a community stake, including housing for their children and grandchildren.
Formed a year ago, Develop Detroit plans to announce its first projects this month, two mixed-income apartments of 50 or more housing units. Mays says specific locations and details are forthcoming, but the properties will strategically open in areas currently simmering on the revitalization front.
"These two, in particular, are located in places where if you closed your eyes and looked five years from now, you'd get some of these downtown developers who'd be looking to turn them into high-end properties," she says. "I try to avoid using the word gentrification, but they're ripe for that type of conversion."
Develop Detroit is buying the buildings from two private owners, renovating and adding to the units, and will ensure some of the units are designated as affordable, among market rates, Mays adds.
"We are a startup organization that's really trying to jump out there and start answering the question, 'What about Detroit's neighborhoods?'" she says.
Areas like northwest Detroit where her parents live have hit the organization's radar, due to their potential sustainability, despite "tipping point" characteristics that could push their neighborhoods toward blight, says Mays. Her parents' block includes 55 houses, only two of which are vacant.
"This is an area that made Kuzzo's Chicken & Waffles so interesting to me," she says. "We all suspected that the Six Mile-Livernois area could support a sit-down family restaurant, and then you get Kuzzo's out there to really prove it."
Develop Detroit has identified a handful of areas for initial investment, generally where other community stakeholders and revitalization incentives are ongoing.
"The key for us is to pool resources and work with like-minded organizations. So when we think about where to go, that's huge for us," says Mays. "They don't necessarily have to be doing housing per se, but they can be doing really great work with schools, or there might be some business development."
A myth Mays hopes to discredit is that affordable housing in Detroit is an issue of the greatest concern to single, black mothers.
"As I've gotten deeper into this work I think most people would be surprised if they stepped back and really looked at just how many sectors of the country are affected by the lack of really affordable housing options," she says. "I think that stereotype does a disservice to just how serious the affordability problem here is."
David Alade, co-founder Century Partners, which buys and develops vacant homes in Detroit's historic districts, expects Develop Detroit to make valuable community contributions.
"Sonya, with her wealth of experience growing up in Detroit, living here, knowing the people here, and understanding how development impacts the future of Detroit, she's sort of the perfect person to help determine what will go into the neighborhoods that need it most," Alade says. "There are tons of neighborhoods that have their unique histories and flavors, and I'm really excited about the prospect that folks like Sonya are delivering resources outside downtown and Midtown."
Having worked in both the corporate sector and as an advisor to Kevyn Orr, the city's former emergency financial manager, Mays understands the importance of current and future Develop Detroit collaborations.
"I'd like to just reiterate how important partners are to us," says Mays. "We're not doing this work in a vacuum and, if we're in neighborhoods, we're working alongside the other people who've been here, through and through."
Puppet Performance:
Saturday, July 30, 2016 @ 2pm
Sunday, July 31, 2016 @ 2pm
Puppeteer Sarah Frechette combines art, science, and little-known pieces of American history to magical effect in this show featuring intricately designed Czech-style marionettes, pop-up book scenery, and a whimsical sense of humor. After the performance, audience members can create their own pop-up theater.
"All respect to Saban but those are the facts."
FS1's new show Speak for Yourself aims for the flaming hot taeks ala First Take and PTI, and this one from from college football analyst Joel Klatt is a scorcher.
We'll just leave it right here:
"Jim Harbaugh was a much better NFL coach than Nick Saban. All respect to Saban but those are the facts." @joelklatthttps://t.co/Y15QZcvDjR

— Speak For Yourself (@SFY) July 27, 2016
"Jim Harbaugh was a much better NFL coach than Nick Saban was," Klatt says of the Michigan Wolverines coach. "All respect to Saban but those are the facts."
His counterpart, Jason Whitlock, tries to cite Saban's national titles at Alabama, but Klatt will have none of it.
"His (Harbaugh's) level of success is almost unmatched," Klatt says. "Nick was never that guy in the NFL."
Buuuuuuuuurn.
In Detroit, it is easy to fall in love … with a piece of property. And that's exactly what happened at first for John Vermiglio and Josef Giacomino, two Millennial transplants by way of Chicago and Wisconsin.
These chefs wanted their own restaurant. The coveted Ye Old Butcher Shop spot had opened up. So, like many others, they went after it. They came into Detroit for a quick two-day tour. And they liked what they saw.
"It took me about 48 hours to see what was happening here and there was so much opportunity," Joe said.
So after nearly two years of talking, talking, talking and emailing, emailing, emailing, they along with their partners including John's twin brother, got the property. They moved to the city, dived all in and worked the "front of the house" at other restaurants. They wanted their dream to be reality, to be good, to be Detroit-ish.
That is when, during those long months of working, dreaming, designing and cooking, they fell in love with the rest of Detroit. The artists. The creatives. The hard workers. The neighbors. The people. As they open their first restaurant, the long-awaited Grey Ghost Detroit, the love will continue through a story of food, cocktails and many good meals together.
There are many banner milestones in a person's career. For a car designer, it might be when they see their first drawing roll off of the production line. For an artist, it could be their first commission or gallery show.
For professional chefs – those superstars of the food world who take fresh ingredients and turn them into something magical – it is opening your own restaurant. And that dream, which is a decade in the making, is about to happen for John and Joe.
Tonight, the duo and their partners David Vermiglio (John's twin brother and a financial ace) and Will Lee (a drink expert who also worked at Selden Standard) are opening Grey Ghost in Midtown Detroit. John and Joe describe the restaurant as a steak house and much more.
"We are super humble to have assembled the team that we have," John said. "We have Chef Joe from my time in Chicago; he's a native of Wisconsin, but he and his family were willing to make the trek to Detroit."
They're hoping people in the neighborhood, who are visiting Detroit as well as people there for events at nearby hot spots like the new Red Wings stadium or the Detroit Symphony Orchestra will come in for dinner, drinks and good conversation.
The restaurant, which will be located at 47 E. Watson at Woodward Avenue, opens at 4 p.m. tonight. This is the group's flagship restaurant and they have high hopes that their combination of skill, food knowledge and genuine excitement for Detroit and its food scene will bring people to Grey Ghost.
"We are more than thrilled with this location – it was a one in a million chance to get into this space, particularly for first-time restaurant owners," John said. "This neighborhood (Midtown) and the city itself is booming right now, and it's incredible to be a part of it."
The restaurant is named after an infamous pirate-styled character who is said to have worked along the Detroit River during the time of Prohibition. While that guy's style was subtle, said to slip along the riverfront on gray days, the style of this restaurant will be anything but quiet. This neighborhood steakhouse-style restaurant, which features "cuts and cocktails," will be creative, approachable and respectful of both the history of the building and the city, Joe and John said.
"The building has such a history – it opened in 1919 as the Crystal Ballroom and I just found out that back in the day, my grandmother used to go there to ballroom dance," John said. "The space is still timeless.
"It provided us a beautiful backdrop for us to echo and reflect the spirit of Detroit, which is industry. There are lots of hard lines – the original brick is still here, limestone surrounds by the doors, polished concrete floors. We peppered in modern and art décor inspired elements to soften the space and make it welcoming.
"It's an extension of our home," John added. "We'll take care of them like family."